Home Buyer Surveys
Building Surveys
Valuation Reports (including Help-to-Buy)
Derbyshire, South Yorkshire and Nottinghamshire

For a quick quote, call back or general enquiry
Welcome to Peak Home Surveys
Are you looking for a property survey or Independent Valuation (including Help to Buy) in South Yorkshire or the Midlands?
We are fully licenced Building Surveyors covering your area.
We are regulated by the Royal Institution of Chartered Surveyors (RICS) so you can be assured that our home surveys are completed to the highest standards. Our surveyors are highly trained and experienced, and all our survey products comply with strict industry regulations.
Our home surveys will empower you to make the right decision on your new home and give you valuable peace of mind during the purchasing process.
We are committed to offering great customer service at an affordable price and can usually arrange property surveys within a week.
WHY HAVE A SURVEY?
Buying property is the biggest single purchase that most of us undertake, so it is important to well understand the condition of the building, and this in turn enables us to assess the value offered and how much you are happy to pay.
Your mortgage lenders valuation is not a survey, it simply tells your lenders whether the property is reasonable loan security.
Our survey reports:
Survey reports are easy to understand and written in straightforward language
Survey reports contain many annotated photographs and diagrams
Contain detailed defect analysis and technical and structural advice
We answer your questions, a post-survey telephone consultation, is offered free of charge
"My Survey and Valuation reports will empower you to make the best possible purchase decision on the purchase of your new home and I will personally guide you through the process. Buying and selling property is regarded as one of the most stressful parts of our lives, so don't go it alone.
Contact me on 07941414488 to discuss your specific needs. I'll give you free and friendly advice on the survey options available and the prices for each of them. With many years of experience in residential property, I can quickly explain the process and ensure that you get the right survey product.
My comprehensive and bespoke reports will enable you to make an informed decision, giving invaluable peace of mind, and in some cases, can be used to negotiate a discount if unforeseen problems are found.
We are a local and independent firm, not a national agency, thus offering a personal service and always at the lowest price.
I look forward to speaking with you."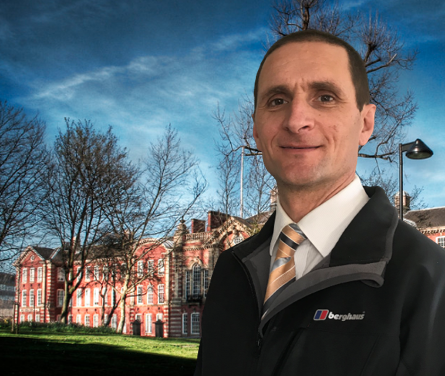 Matthew Dickinson
AssocRICS DipSV BSc (Hons)
Director and Principal Surveyor
Homebuyer Survey (level 2)
Survey is an inspection of a property's general condition and is the standard option when buying a home.
Full Building Surveys (level 3)
The building survey is the most detailed and comprehensive survey suitable for older, larger or unique houses.
Help-to-Buy scheme, Shared ownership property, Matrimonial separation, Inheritance Tax (Probate), Equity Splits 
PROFESSIONAL AND AFFORDABLE SURVEYORS
PHS provided a home-buyers survey for us on our period property. The surveyor gave us helpful advice on both the time scale and cost of what work needed to be carried out
We needed a valuation on our house which we had originally bought with the Help to Buy scheme. The finished report in our hands less than a day later, which was a huge surprise! Peak Home Surveys offer an efficient and friendly service. Recommended
Money well spent, I achieved a good saving from the asking price, I will recommend you"
I am impressed to see so much attention to detail within a report. It was so useful to include so many photos in each section making it easier to understand. Thank you for bringing to my attention the H&S issues which need to be addressed before I let my property.
PHS provided a home-buyers survey for us on our period property. The surveyor gave us helpful advice on both the time scale and cost of what work needed to be carried out
I wasn't sure where to start when looking for a surveyor. Matthew got in touch the same day and inspected the property the following week. The report was received within the 2 days and was easy to understand, I would have no doubts in recommending him.
I liaised with Matthew directly and thought the process was friendly and efficient, Matthew is approachable, and client focused, he managed to fit us in during a terribly busy market at the time. Would definitely recommend!
I enjoyed speaking to Matthew, he clearly knows his way around Sheffield houses and is happy to respond at any hour. The turn-around was faster than expected
Does what is says on the tin. We needed an independent valuation report to pay our Help-to-Buy loan. Payment process was easy. Job done, and goodbye Help-to Buy